Szajner; a French contemporary artist, created a first piece of art as a homage to Raoul Wallenberg in 1982 when together with Karel Beer, an English musician, they composed the music forming a record named : Wallenberg/Budapest. Along with the music, a text narrates Wallenberg's fate in a way that makes it impossible for the listener to understand the story.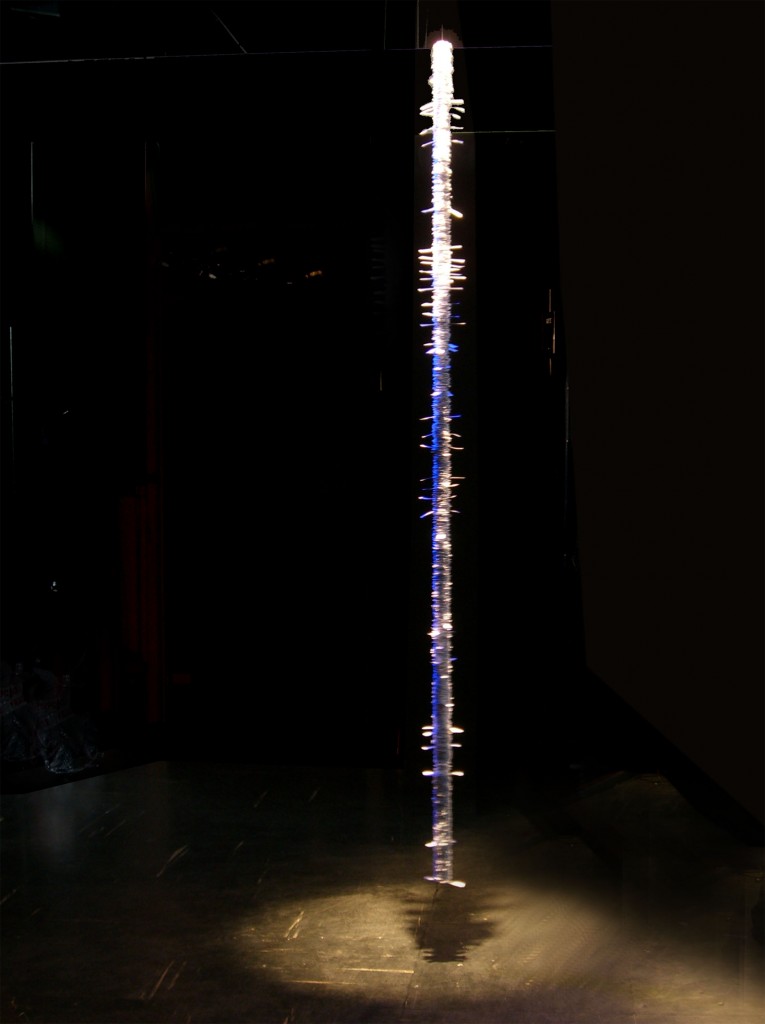 Fragments of the story can be perceived but only forming a blurred and intriguing picture. This poetic and symbolic treatment of the story of Raoul Wallenberg's fate was used again in 2008 by Szajner when he decided to create a visual art piece. The piece consists of the entire story forming the core of Raoul Wallenberg's life (including his youth) cut out, letter by letter, the letters being pierced and assembled by a thread, forming a vertical story which can never be read. Four more visual pieces concerning Raoul Wallenberg are in progress as Szajner forms the project of creating an exhibition themed on the fate of Raoul Wallenberg that he describes as : "an example of and for humanity".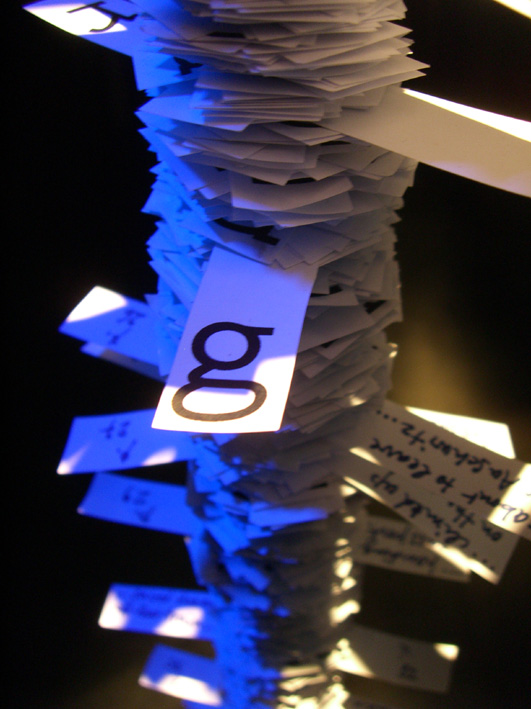 Pour revenir sur ma pièce… c'est toute l'histoire de votre oncle que j'ai imprimé sur papier, puis, découpé lettre par lettre, puis enfilé les lettres une par une à la suite, formant ainsi une histoire complète, tenant le long d'un fil ténu, suspendue mais… impossible à lire !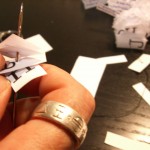 les photos de 1 à 4 montrent le processus de fabrication, la photo « GP Wallenberg » montre un gros plan où l'on voit bien les « strates » de l'histoire, avec des « émergences » qui sont de deux nature, des « repères » (extraits partiels, écrits à la main) donnent des indications sur le sujet sans jamais former une histoire « lisible », ce sont un peu des « vertèbres » d'une colonne, puis, vous pouvez voir un« g » qui émerge lui aussi, c'est, sur cette photo, la dernière lettre du nom Wallenberg (on peut apercevoir le « r » au dessus), et c'est bien le seul mot (son nom) imprimé
qui émerge de cette colonne vertébrale) et, enfin, la photo « Wallenberg light » montre une vue d'ensemble de la pièce… composée de plusieurs milliers de petits bouts de papier, à l'image des milliers de vies qu'il à sauvées… De tout mon travail, habituellement très « technologique », c'est la pièce qui m'a apporté le plus de satisfaction !